Repair works for any kind of vessel: cruise ship, fishing boat, pleasure boat, etc.
Ship repair
Evropa offers you the chance to develop relations with sub-contracting companies in Bulgaria and Romania that are active in the boat repair sector.
We have a vast network of qualified sub-contractors to repair or refit ships in Eastern Europe, or to provide sub-contracted teams to work on site.
The different activities involved in ship repair are:
Engineering: retro-engineering, 3D scanner, industrialisation…
Mechanics
Manufactured metal – soldering
Pipes
Metal fittings
Electrics
Painting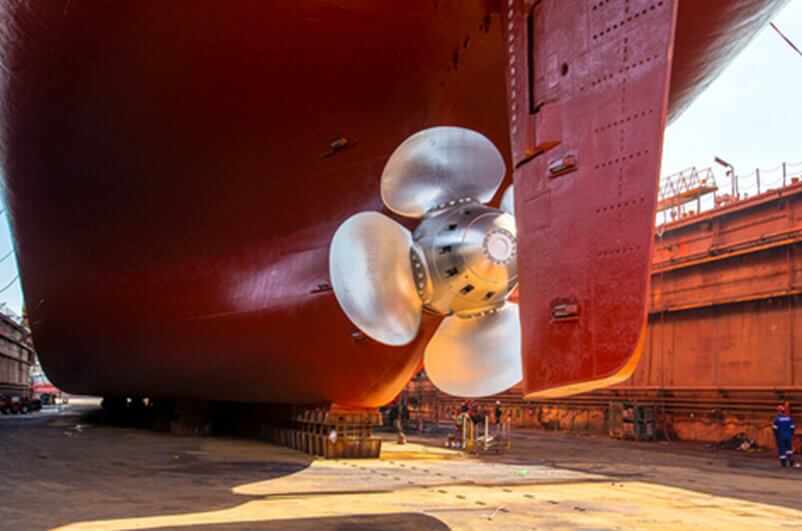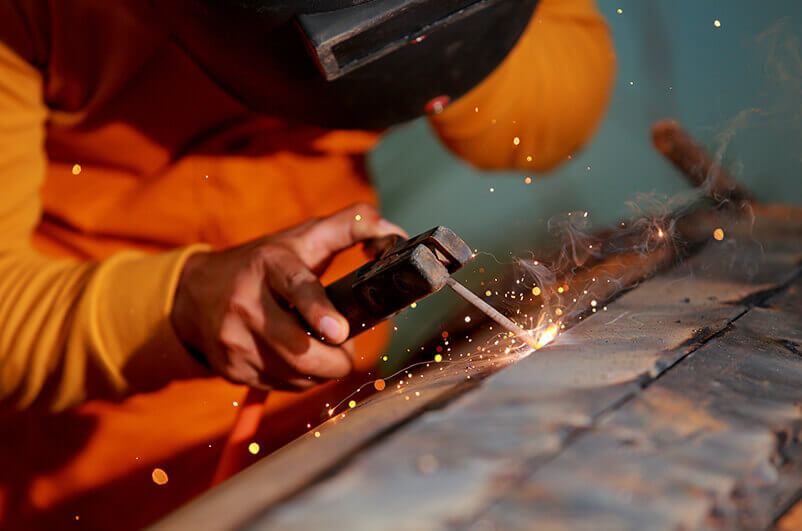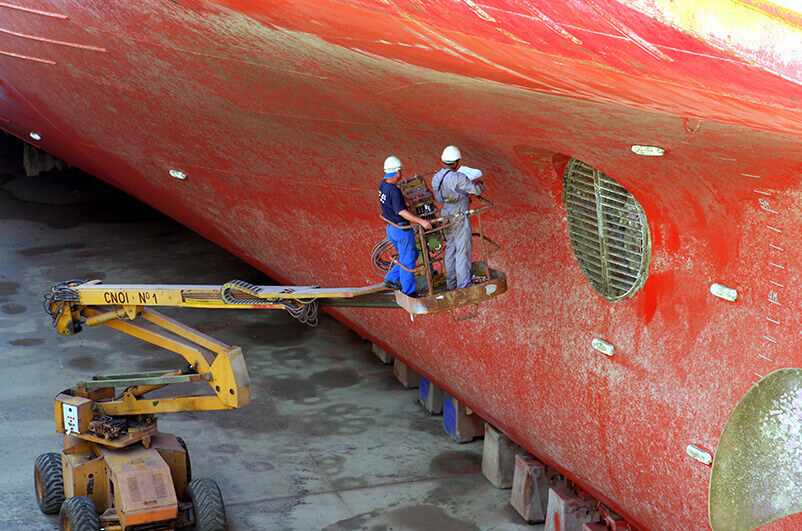 Experts in ship repair
With a wealth of experience acquired from national and European sites, the companies that we can introduce you are able to act relatively quickly - considering legal and administrative constraints - for occasional on-site work, based on the provision of a prior quote.
The companies have their own management, are autonomous in the management of their work and have skilled staff that are able to communicate about the advance of works with local supervisors.
Marine engineering, photogrammetry and refit
Evropa works with many Bulgarian marine engineering companies, who are particularly active in the fields of repair, refit and industrialisation.
The sub-contractors that we work with specifically have teams that are specialised in 3D laser scanning. They specifically work on adding systems for treating ballast water, or scrubber modifications.
More generally, they can take on any request relating to drafting « as built »for existing vessels.
Marine repair works in Bulgaria / Romania
Evropa has contacts with different marine sites in Eastern Europe, active in the repair, maintenance, refit or conversion of vessels.
Partner shipyards have all logistics, infrastructure and human and organisational structures required to be competitive and complete the different works required in the shortest possible time.
They can perform repairs to the structure of ships, pipework, electrical systems and mechanics, as well as prepare surfaces / paint ships.
In addition, they can provide consultancy services - or sub-contract those services from qualified agencies if required.
Sub-contracting teams that can be seconded to France to complete marine repair works
Evropa can put you in contact with sub-contracting teams in a range of activities associated with marine repair to work in France or around Europe.
The sub-contractors that we can introduce you to can quote for works, and provide suitable qualified and trained teams to perform works in line with the legal and administrative rules of France.
The teams in question ensure that specifications are strictly adhered to, as well as schedules. They shall report on the progress of works to site supervisors / client teams.
The teams in question can work on shipyards, or directly aboard boats.
Marine repair - manufactured metal / welding
We have sub-contracting teams that are able to work on hulls / blocks of ships, but also for refit, scrubber exchange or any other type of works.
The teams are specialists in their field, being fully trained and completely comfortable working on marine repair sites.
Marine repair - pipes and metal fittings
Numerous sub-contractors that we supervise in the fields of pipes and metal fittings have teams that already work to repair or modify pipework in their respective countries.
They are able to work on any kind of repair job related to the dismantling/replacement of pipework on the ship.
They can also travel for more significant refitting projects.
Electrical works on ships being repaired
Already involved in electrical - metal fittings works for shipbuilding projects in France, the sub-contracting teams presented by Evropa can also work on marine repair projects for the dismantling, repair and refitting of cable trays, to pull new cables and all required works for electrical connections.
Marine repair - marine mechanics
Marine mechanics is one of the fields that it is hardest to source qualified teams for, because there are very few of them.
We have sub-contracting partners that collaborate with us in France that are able to work on marine repair sites for all mechanical issues: dismantling, checking of valves / rudders, assistance with maintenance and repair of engines and their components…
Teams that travel to work are autonomous. They work in collaboration with a local coordinator to organise their work as per the schedules required and in line with the technical requirements included in specifications.
Preparing surfaces and painting for marine repair sites
Evropa supports Bulgarian and Romanian sub-contracting companies in France and around Europe that work to prepare surfaces and apply paint.
Several of our companies are able to work on marine repair projects for occasional work or for longer periods of time.