Painting the hulls of ships and boat interior design
Painting & Interior Design
Evropa is here to help you search for sub-contractors to paint the hull and inner shell of vessels during shipbuilding as well for the interior design of boats.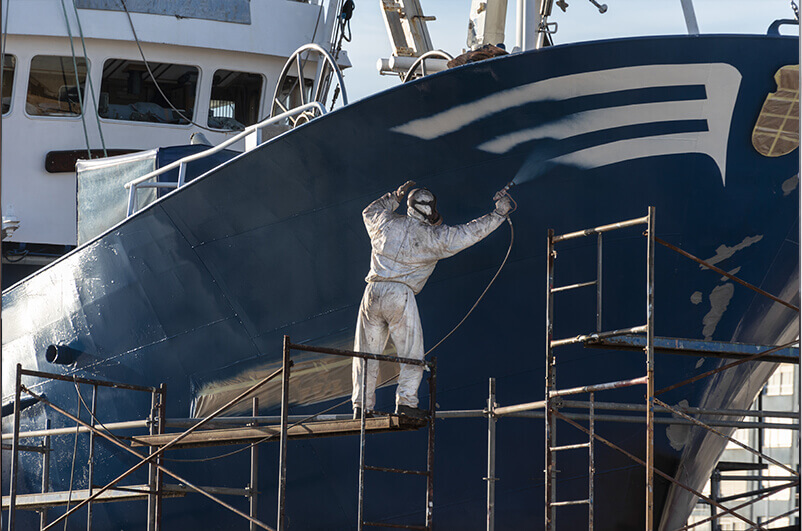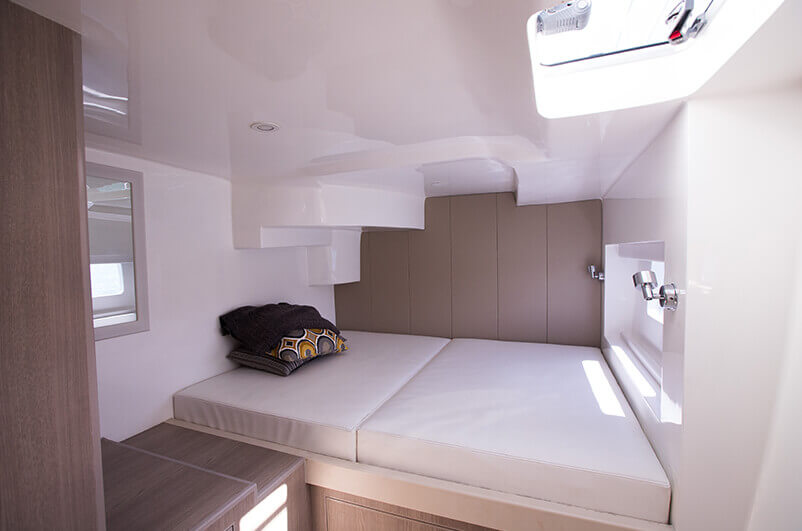 Preparing surfaces and painting for shipbuilding
During the construction of civil or military boats, the surface needs to be prepared and then paint needs to be applied to all metal parts in order to protect them.
Blasting and shotblasting the hull
Prior to applying paint to the metal hull of the boat at a boatyard, the surface of the hull needs to be prepared.
Our teams are able to blast (strip with non-metal abrasive) and shotblast (strip with metallic abrasive) the hull to remove rust, calamine and other contaminants.
Painting the external hull and inner shell of a boat using shipbuilding paint
The boat is painted by our marine painters, with the surfaces of the different external and internal areas of the shell having been previously prepared, the entirety of the hull is painted.
Interior design of a boat being painted
Our teams of painters, fitters, boat tilers & ship interior carpenters can completely decorate the interior of your military or civil ship.
Preparation of public and private areas for equipment
The sub-contracted teams that we select will completely fit areas for equipment and the public:
public spaces
passageways and railings
cabins for equipment and passengers: fitting and adjusting partitions to create the different rooms
technical areas
Fitting floors with tilesetters
The decorations teams can fit all your floors on-board the boat, whether they are flexible or tiled.
For tiled boat floors, Evropa sources the very best marine tiling teams to lay the tiles in full respect of all technical constraints. The sub-contractors that we select are particularly attentive to respecting requirements in terms of fitting sub-floors and then tiles.
Marine carpentry works
Our nautical carpentry workers fit furniture for all types of military and civil vessels. They carry out carpentry work as per your specifications to build and then fit different types of furniture for your boat.