Marine electrical works for shipbuilding or boat refit
Marine electronics
Evropa can introduce you to marine electronics service providers that are expert in installing electrical networks and pulling cables on new build and renovation projects for boats.
The marine electricians work on the shipyard in order to install all electronics on the vessel.
They are also able to repair existing ship electronics.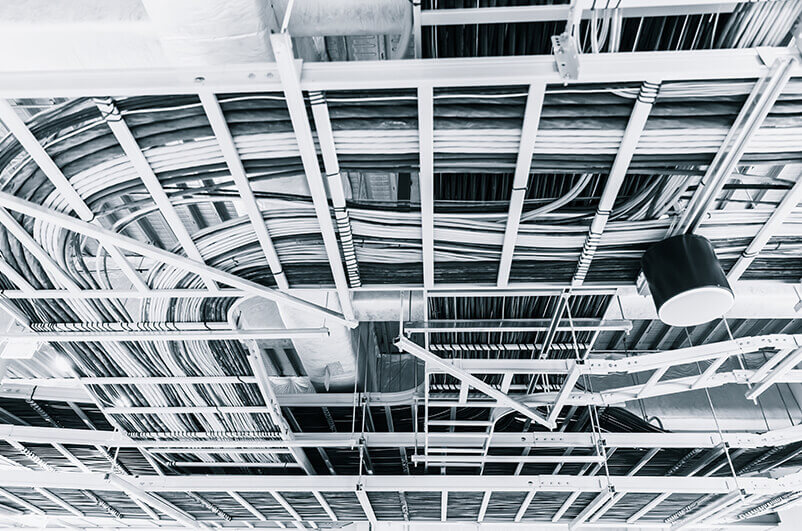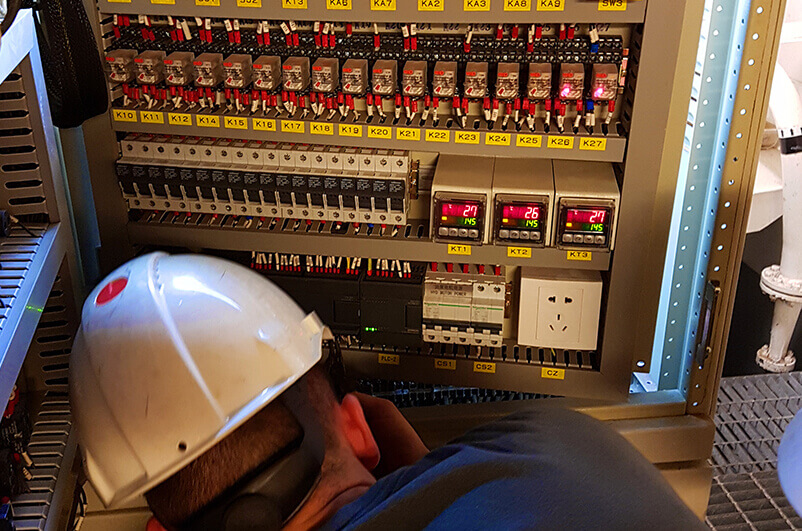 Specialists in marine electronics installation
Our teams of technicians are specialists in the design, installation, connection and repair of all types of electrical networks.
The entirety of the vessel's electrics are installed as per plans to ensure that they work:
navigation devices (GPS, radar, sounders & sensors…)
communication equipment for distress, emergency or communicating information (VHF, AIS, TV & radio…)
electrical and electronic devices (lighting, electrical board, alternator & charger…)
fire safety system (extinguishers, smoke detector alarms, etc.), emergency beacon…
Prefabrication and installation of cable trays for the vessel
Expert marine electronics technicians perform work to prefabricate the cable trays and / or install them on the vessels, scrupulously sticking to plans.
Pulling electrical cables on vessels
Once the cable trays are installed, our sub-contracting teams will pull the cables through the cablofil networks for primary and secondary electrical networks. They can also then connect all cables.
Connection of the vessels electricity to electrical cabinets
To finish, they supply the ship with electricity by connecting the cable trays to the electrical cabinets.
Installing electrics during shipbuilding
Our teams of marine electricians have the technical skills required to install electrical equipment on ships being built, whether this be for military vessels, cruise boats, liners, offshore boats, fishing boats, etc.
Make sure that you make the most of our experience and contact us to find the best marine electrician teams to install cable trays, pull cables andconnect the ship's electrical cabinets.