Solderers specialising in marine metalwork for shipyards
Shipyard
Evropa helps shipyards to develop contacts with qualified sub-contractors in Romania and Bulgaria, so they can carry out shipbuilding metalwork at your shipyard, shaping, assembling and welding ship hulls.
Our teams specialise in metal sheet work and steel welding for shipbuilding, for the design and manufacturing of complex manufactured metal components. Fully autonomous, they have their own managerial structure. In the metal manufacturing workshops, the metal sheet workers and marine welders manufacture the metal parts (metal hulls), metal sheets and metalwork for shipbuilding.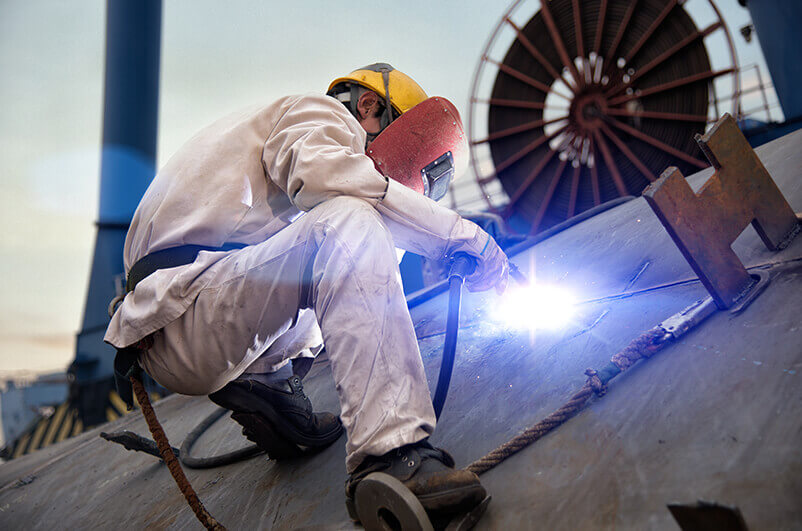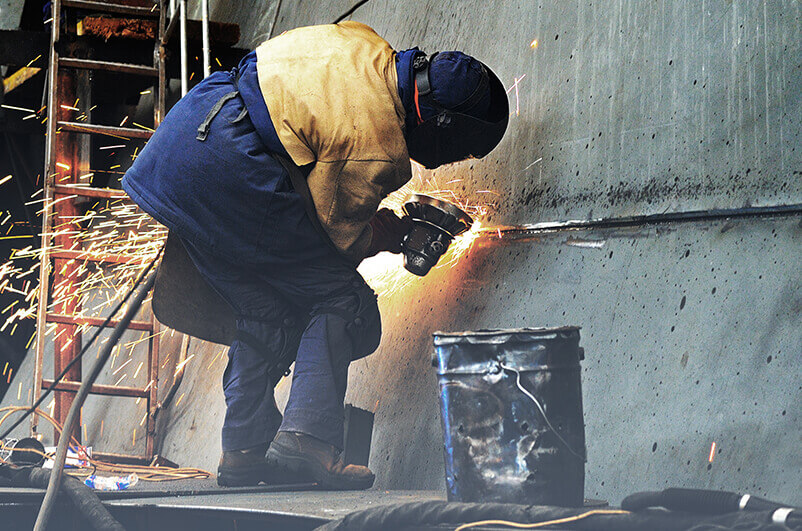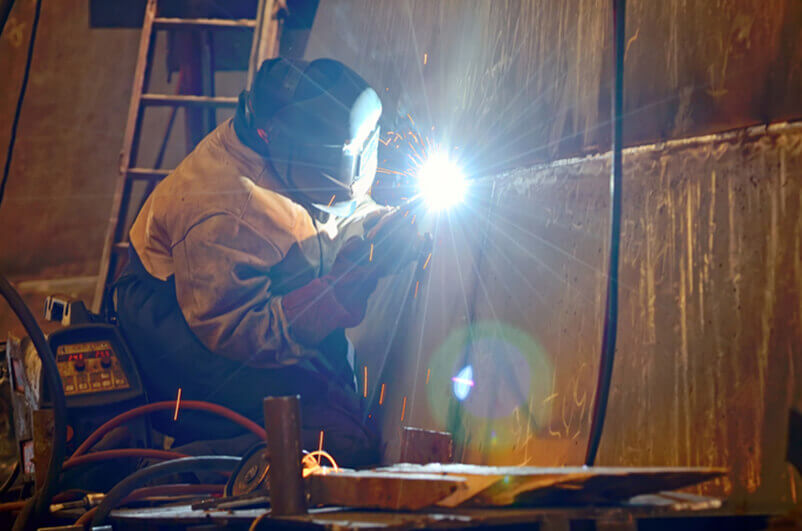 Marine steel welders specialising in shipyards
Our shipbuilding experts work on-site on the shipyard the three main stages following the cutting and shaping of metal sheets.
Ship welding for the assembly of sheet metal
The first stage that metalworkers and welders are involved in on shipyards is «pre-prep»: they receive the first sheets of metal to start creating the initial structural elements of the ship. They assemble these parts based on plans for 2D construction.
Assembly of panels, sheet metal and welding to create blocks for the ship
Then comes the panel phase: the metalworkers assemble the vertical and horizontal parts into a 3D shape, so that these assembled structures take the form of the panels and sections that form a block once put together, which acts as the frame of the ship.
Pre-assembly and welding of parts to create the ship's hull
The last stage is to weld the different blocks together for external pre-fitting and the internal joints on-board the vessels. The metalworkers and ship welders join the external blocks together to form the boat's hull, and then continue to join the blocks at the internal walls on-board the ship to completely seal the hull. This work requires very specific skills, particularly when it comes to the external joints of the hull. The teams that we provide have the required qualifications to perform this kind of welding and successfully pass nondestructive testing (radio).
Aluminium soldering for shipbuilding
Evropa also has contacts with teams of welders specialising in aluminium welding that can build aluminium structures, including the welding and building of aluminium hulls.