Sourcing suppliers and sub-contractors in the wood industry
Wood industry
Evropa can introduce you to and help you develop relations with sub-contracting companies in Bulgaria and Romania that are active in the wood sector.
Our experts have a network with a range of different wood products and sub-products: sawmill products (square-edged wood & logs), manufacturers of glulam, pickets, pellets or furniture.
We already have experience with various sourcing portfolios: sawmill products, pickets, manufacturing of furniture… We rely on specialists that are trained and active in the sector in order to offer you the best suppliers / sub-contractors for the sourcing of your wood products.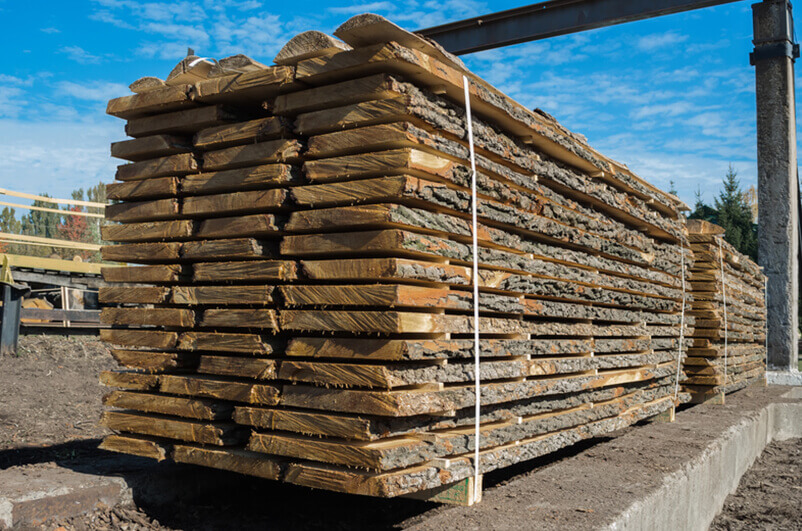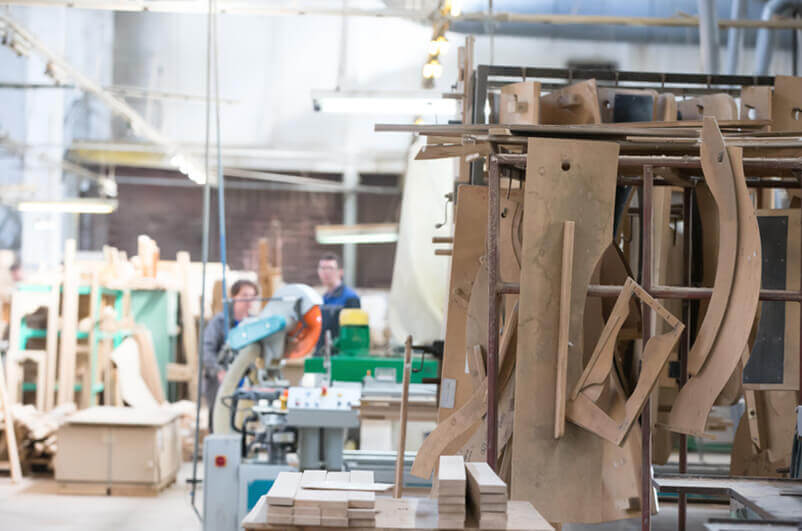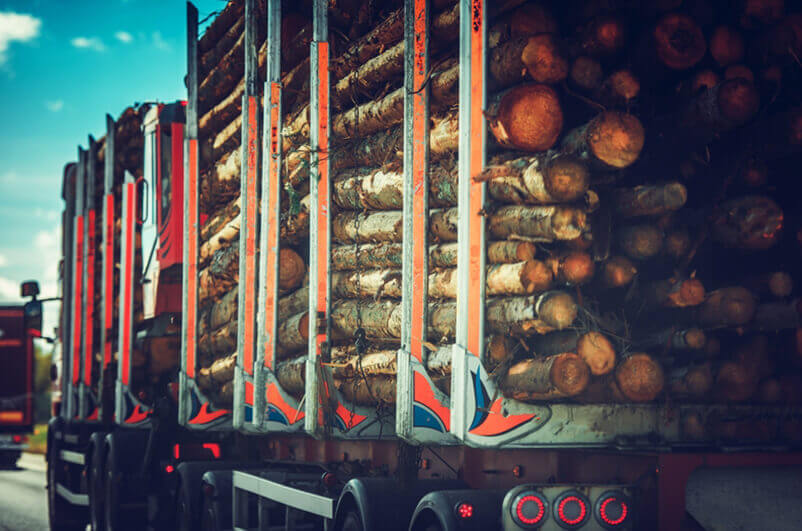 Sawmill products through to the manufacturing of finished wooden products
Bulgaria and Romania have significant usable forest areas that are recognised around Europe.
The main varieties available are: oak, pine, beech, poplar, black locust, cherry & walnut.
The different local sawmills have production sites, facilities for drying wood, and their own storage areas. The transport of wood products between Eastern Europe and France is relatively fast and reliable (3 to 5 days of transit). Winter constraints need to be taken into account though (temperatures dropping below -10° in some regions), which do influence timeframes for production and transport.
Manufacturing of sawmill products
The local suppliers that we work with have vast areas of wooded land located in areas suitable for the use of this resource.
The cut wood is dried and processed as per the specifications provided in advance Our service providers make bespoke products to comply with the requirements of the client.
The main demand is for square-edged wood, logs, pallets, boards and/or pickets from autoclave treated pine (class IV) or acacia…
The drying of logs can be performed locally in order to then export square-edged wood.
Manufacture of wooden flooring
There are numerous workshops that manufacture wooden flooring in Eastern Europe. The products on offer include solid wood floors as well as floating floors.
The types of wood most commonly used on site are oak, ash and pine.
Wood for heating and pellets
The Eastern European sector can be distinguished for having a particularly high number of producers of wood for heating and pellets.
However, it must be noted that there are sourcing problems for these specific products, particularly the costs for delivery for products with low added value, or the difficulty to find partners that are certified (DIN+) for the supply of pellets.
Manufacturing of glulam sub-products
There are interesting industrial companies in Bulgaria and Romania that produce glulam products for export to Western Europe.
The panels produced are exported in sanded condition and as per the calibration set out in specifications documents provided by the client.
The woods used can be oak, ash and pine.
Production can include a range of different finger joints.
Wooden furniture manufacturers
Multiple workshops of different sizes are active in producing wooden furniture in Eastern Europe.
This includes both mass producing and niche markets, CAD of bespoke and top of the range production. Some of our local partners specifically work on producing furniture for hotels and restaurants, as well as custom-designed wooden kitchens.
The products can be made from solid wood - oak, pine or ash - or from MDF boards.
Multiple stakeholders are also active in the production of sofas and seats. Produced in Bulgaria or Romania, these products are often manufactured for the Western European market.
There are also several quality manufacturers for garden furniture, using a range of woods including pine, ash and oak.
Wooden toy manufacturers in Eastern Europe
With the wood industry being particularly advanced in Eastern Europe, multiple high quality stakeholders specialise in the supply of wooden toys.
In strict compliance with environmental laws, the manufacturers of wooden toys active in Bulgaria and Romania are able to both mass produce and ship the items in their catalogues and work on more specific bespoke designs.
The products can come in a range of woods, although the majority of our experience is in sourcing products in pine, ash and occasionally poplar.
Manufacture of wooden doors
Multiple Bulgarian and Romanian workshops produce doors, either mass production or custom-made, for Western European markets.
More specifically wooden doors can be sourced that are in a standard format or customs made, high quality, for interior/exterior use, and to be used for private properties, private businesses or the hospitality industry.
For the range of custom-made production, some workshops are able to produce doors of specific bespoke dimensions.
Production of wooden construction material
In the areas we work in there are a range of companies producing structural components (framework, floors, walls, etc.), which are all produced in line with client requirements.
Multiple workshops can produce and ship frames - insulated painted walls, insulation. Some of these companies can also provide teams to build modular homes from wood.
In addition, we have contacts for the manufacture of mobile homes and prefab accommodation for campsites or temporary facilities.
The main variety of wood used for this is pine.